The Gods We See
Despite the fall of civilizations, the development of spiritual ideologies and the advance of technology, the basics of humanity remain the same, with humankind striving to employ our self concept through artistic expression.

The Gods We See focusses upon spiritual

concept, exploring our finite existence in relation to our infinite beliefs.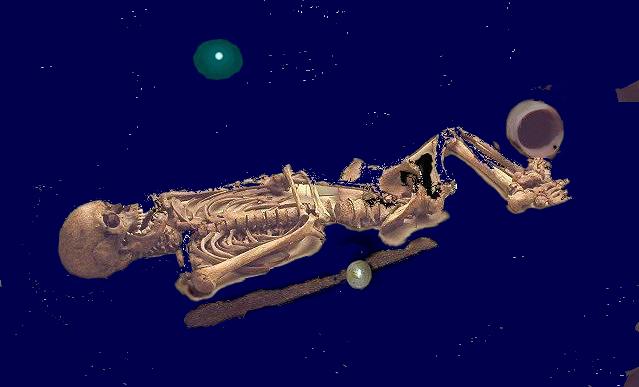 Yggdrasil
The archaeologists ascended first,
the one with the camera stumbling behind.
Night, irrevocable and demeaning,
offering a better chance of clarity.
Brushing, whisking clean,
scullery maid effort applied to
millennium veneer; the obvious,
a solid frieze of scrolling vines
illuminated with a spray of water and
and a series of swift lights and sighs.
The Vikings did it best; their interfacings
on stone crosses swelling, stretching,
through the brackish wash, pointing
the way through the floodlights.
Running palms across sleeping giants;
reading trace lines like Braille;
nestled, time engorged, complacent constants,
wrestled from a wordless wisdom
in a time of life-lust and rune-riches,
when the tree of life grew for Odin,
far from Paradise and parables.
Eroded stone, moss covered, lichen laced;
When did the hunter become a saint,
the archer become a godhead?
Mute and endless beneath the camera flash,
no message erased, simply whispered, as
the floodlights awaken effigies of warriors and beasts,
too large to be forgotten, too small to discern.

Plum Jam
The snow storms when I was small
were the deepest and coldest of all;
best for making tunnels to China,
and to mold a cold, tight ball.

I ate hot plum jam on bread,
in the snow; lush steam warming my head.
Grandma bought the plums soft, bruised and cheap,
then cooked them until they bled.

I used to look above, up high,
thanking a gracious god in the sky,
for a cold snowfall and hot plum jam;
with no worried thoughts of where or why.

Heaven was easily shown,
to a clever girl, who wasn't grown.
Now the god I see looks back at me,
with eyes to challenge my own.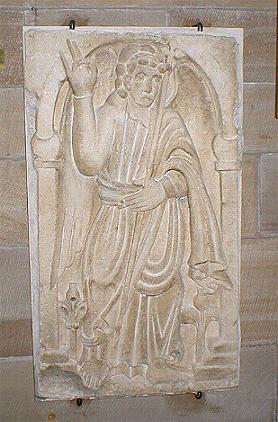 Early Medieval panel, Breedon, Leicestershire
In Whiteley Wood

The winter swans beat cold wings in Whiteley Wood,

chasing the geese with pecks and flutters.

She and her mate take turns at patrol,

gliding sentries, passing in regal authority,

taking land's purchase long enough to preen,

then embark, like fallen clouds, into the stream.

Aquatic archangels, fodder of nursery rhymes

and the food of dreams,

these sensual gods of another time,

lusting now, not for modern Leda,

but for crusts of stale bread

cast to a shallow shrine.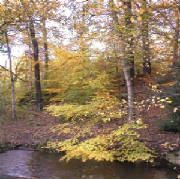 Endcliffe Wood, Endcliffe Park, Sheffield: Site of early cutlery mills
Sacrament
Look at the trees, I said!
From here, where we stand,
no closer to God than yesterday.

Their tallest branches scraping
flakes of blue from a loaf of sky.

They grip the clouded robe hems of fast drifting divinities,


with a, ceaseless yearning
spreading their dense and tender veins
in silent supplication.


No cathedral walls contain their silent prayer and song of praise,

Their weathered skin
reaching ozone deities
before they die.
Tree at Laxton Castle, Nottinghamshire
Last Ferry From Brooklyn

There used to be a ferry

from Brooklyn to Staten Island,

where bleached pilings stood

like Druids, facing the brackish

green waves; the East River,

enticing the small wooden pier,

which never gave in to temptation.


Then the majesty of an extension bridge,

it's long throat looped with diamonds,

it's firm-thighs tenaciously straddling

each shore, made slow transit obsolete.

The aging pier, naked, devoid

of the ferry's shade, was left off limits,

it's hoary pilings leprous

in the unhampered sun.


I boarded the ferry for the last ride;

heard the gates rattle in finality,

while watching the pier diminish

in the wake of the vessel's trail;

knowing that without it's constant

mooring, the winter would encase her

in a wall of ice, shrinking her slowly,

with each passing year.


Sometimes, I recall her with pleasure,

her wide, oaken deck always ready,

where I'd stand, whispering

my fears and dreams on Sunday afternoons,

when the world was swallowed

in apathy and faces of the non-descript

were deeper and more formidable

than any waves.


I was far too young

to know which fears to heed

or which dreams to abandon,

and the Old Girl knew more than most

about the benefits of slow and

unharried travel, and the irony of being

remembered for one's shortcomings.
Castles In Wales

The castles stand like gods,
omnipotent;
peering at time and tide.
Omniscient
sea-sentinels of glory days
and centuries' harvests.

Eroded sundials,
casting dim effigy
to distant dreams,
of fairy-tale complexities
and a nation's adversity.

Protected bastions
of a lost king,
whose vision of
servitude
and relinquishment,
left stone relics
with dead eyes,
gazing upon a people
unchanged.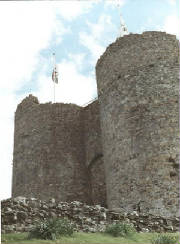 Criccieth Castle, Gwynedd, Wales
Patent Leather Shoes

We marched in
The Brooklyn Day Parade,
for the 'borough of churches',
tiny fairy-girls of all the
Sunday School classes,
of all the parishes,
bursting like colourful pollen
from dandelion denominations.

Ribbons and pastel chiffons,
crinoline petticoats
crisply hooped,
we twirled like
turned down flowers.
Tiny blossoms, plucked
in our budding for the altar
of God and Country.

White cotton gloves
matching white anklette socks,
a paper 'Jesus Loves Me' banner
pinned to my pristine breast,
I marched in a line of lambs,
beneath the whip-cracking flags
of Nation and Faith,
white doved hand saluting.

When the parade ended, I smiled
for the camera, hugging my
chubby, pink, fleece with
coquettish daintiness. Knees joined,
toes touching, lowering ladylike
lashes to patent leather shoes,
my reflection beamed back;
all the proof to never need ask,
if I was good and beautiful.
Monument to George and Frances Shirley 1598, Breedon, Leicestershire